We will equip everyone with cancer, diabetes or heart disease with digital support that works, no matter who or where they are.
We are Changing Health
Global impact of chronic disease
41million
in 2019, chronic conditions such as diabetes and cancer took 41 million lives.
$7trillion
in addition to the loss of life, chronic health conditions are crippling economies.
If current trends continue, by 2030, 52 million people will die each year from chronic health conditions, at an annual cost of $47trillion.
Our journey
It started in the lab
Our CEO and founder Professor Mike Trenell, has published over 100 peer reviewed academic papers, established collaborations with leading academic institutions and research bodies around the world. This has led to IP and licenses enabling Changing Health to set a new standard in digital therapeutics.
The science turned digital
Changing Health is able to provide en masse highly personal and relevant evidence based education and lifestyle coaching, leading to cost effective scale, with a sustained positive impact. Driven by our own artificial intelligence (AI) engine, users can receive education and support based on their needs and preferences.
Then we got personal
Delivered via lifestyle coaches, or the platform's AI. Each user receives a personal experience based on their own goals and background. This ensures the behaviour change intervention creates a lasting impact.
Now it's about real world data
From tracking a user's movement, to randomised clinical trials. Changing Health is focused on showing the real world impact of it's services.
Changing Health Leadership
White paper: Why user centricity must live at the heart of healthcare technology
Apps, wearables, chatbot diagnostics, voice assistant therapies and other technologies are transforming the delivery of healthcare. The opportunities to improve health outcomes are now boundless – but those opportunities will be missed if we lose sight of the user's own needs.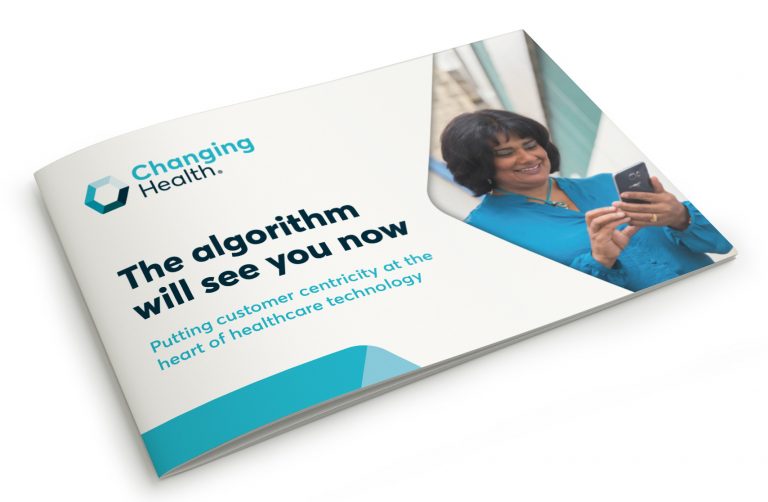 This white paper covers areas such as:
Ways to improve user retention by building with your users' wants, needs and limitations front of mind
How agile principles and co-creation with users will keep your technology accessible for everyone, regardless of age or technical confidence
Hear from industry leaders from organisations including NHS England, NHSX, 10 Downing Street and The Institute for Customer Service
Receive your white paper today